Small, large and deluxe hampers containing dog toys and treats now available.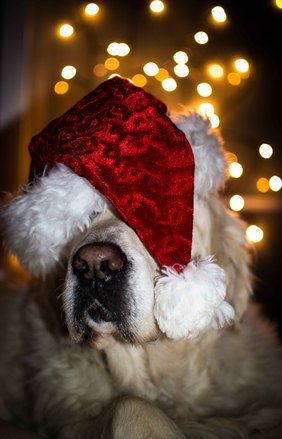 We all love our dogs and enjoy spending time with them at Christmas.
Why not treat your pooch this Christmas by buying one our deluxe hampers? Each hamper includes dog toys and treats that your dog will love.
Each of our hampers are available directly from Russell at his classes or at the following Christmas Fairs:
Saturday 18th November – Ashby Christmas Fair, Hood Park Leicester Centre
You can also contact Russell via 07717 763044 or knightsbaydogtraining@hotmail.com.